In England and Wales the number of murders by mentally disordered people has ranged from 41 to 130 per year between 1957-95. These figures exclude suspects who complete suicide. Such "abnormal" homicide is usually committed by older people, predominantly men. The commonest psychiatric disorder involved is depression. Murder victims are usually family members.
In 1992 Jonathan Zito was stabbed and killed by Christopher Clunis, a psychiatric patient, on the platform of a London Underground station. The incident had a high profile in the media and contributed to a review of mental health aftercare. Jayne Zito, Jonathan's widow, has been advised that negligence action against the health authority is unlikely to succeed, as the courts are loth to rule that public bodies owe a duty of care to third parties. The Zito Trust campaigns for improvement in the provision of community care for the mentally ill.
There has been a 3% annual decline in the proportion of mentally disordered people contributing to homicide figures (Taylor and Gunn 1999) - see chart. However, since 1994 health authorities have been obliged to hold an independent inquiry in cases of homicide committed by those who have been in contact with the psychiatric services. These inquiries will continue as the public cannot be totally safeguarded. As homicide is rare, attempts to prevent it risk high false negative prediction. Single cases do not constitute evidence of the failure of the system of community care and national homicide figures give no basis for change.
---
Letter to the Times Community psychiatry inquiries must be fair, open and transparent. Michael King et al

Killer Sues His Therapist and Wins $500,000 and Letters in reply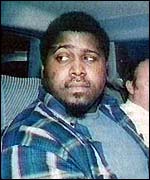 Suicide and homicide by people with mental illness
BMJ editorial by John Geddes


Independent inquiries into homicide
BMJ editorial by Alec Buchanan


Homicide Inquiries
Article by George Szmukler
and letters in reply




Homicide and allied inquiries: In whose best interests? Herschel Prins